Image for Fox Sports en Español. Un-painted model's face, then added the Mexican and American flags on each cheek in facepainting style. Also trimmed his hair a bit. All in Photoshop.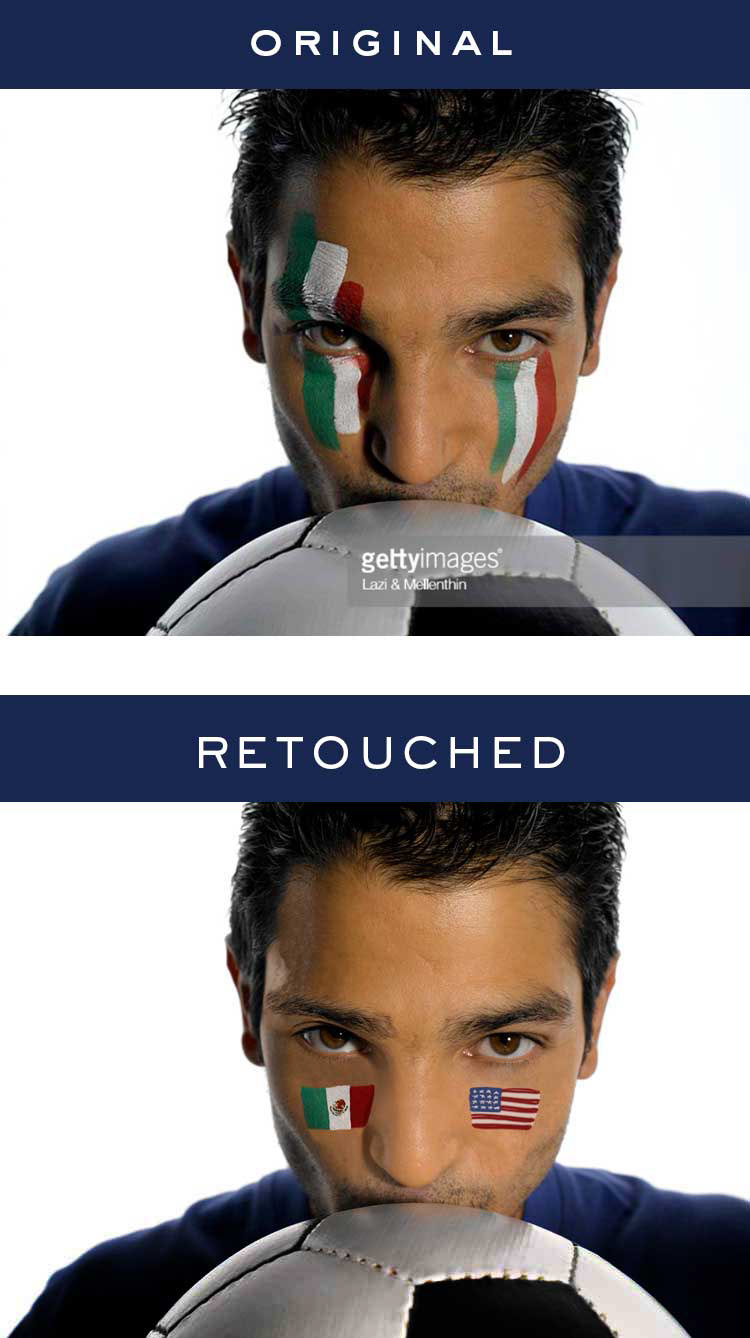 Getty Image's Lucha Libre model was too Nordic-looking for our purposes, so I give him a Photoshop tan, and darkened his facial hair and ponytail. At one point I had a giant masked-out nipple on my screen. Designed ad as well.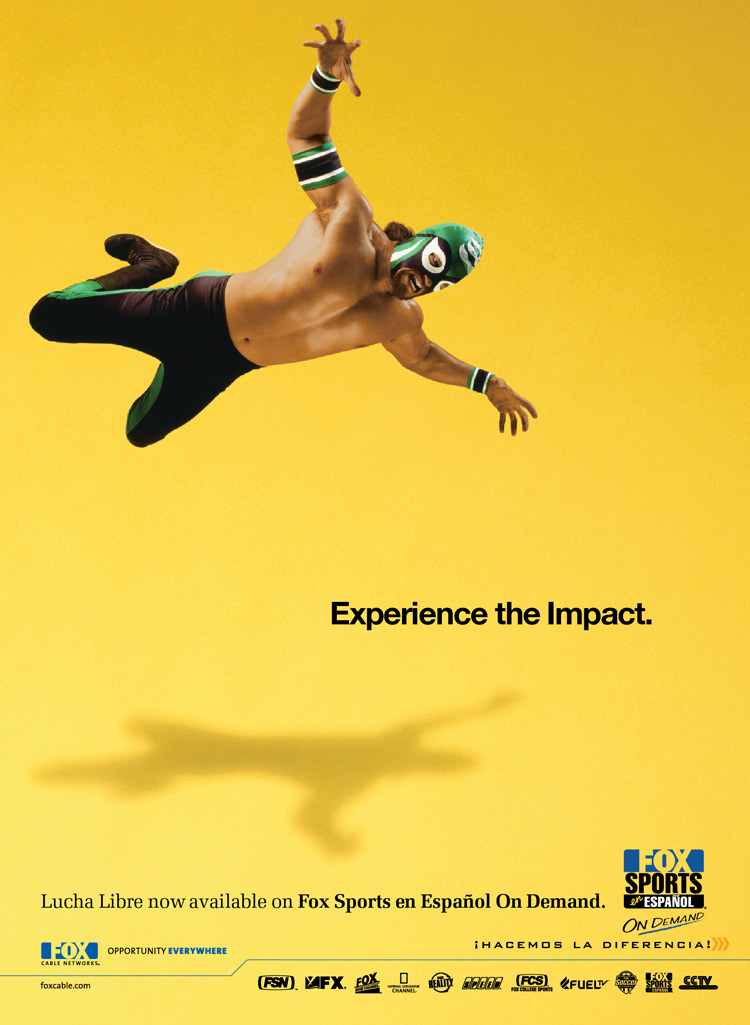 Holiday card art for the Showtime series Dexter, that played on the classic Currier & Ives image. Ideated this one as well.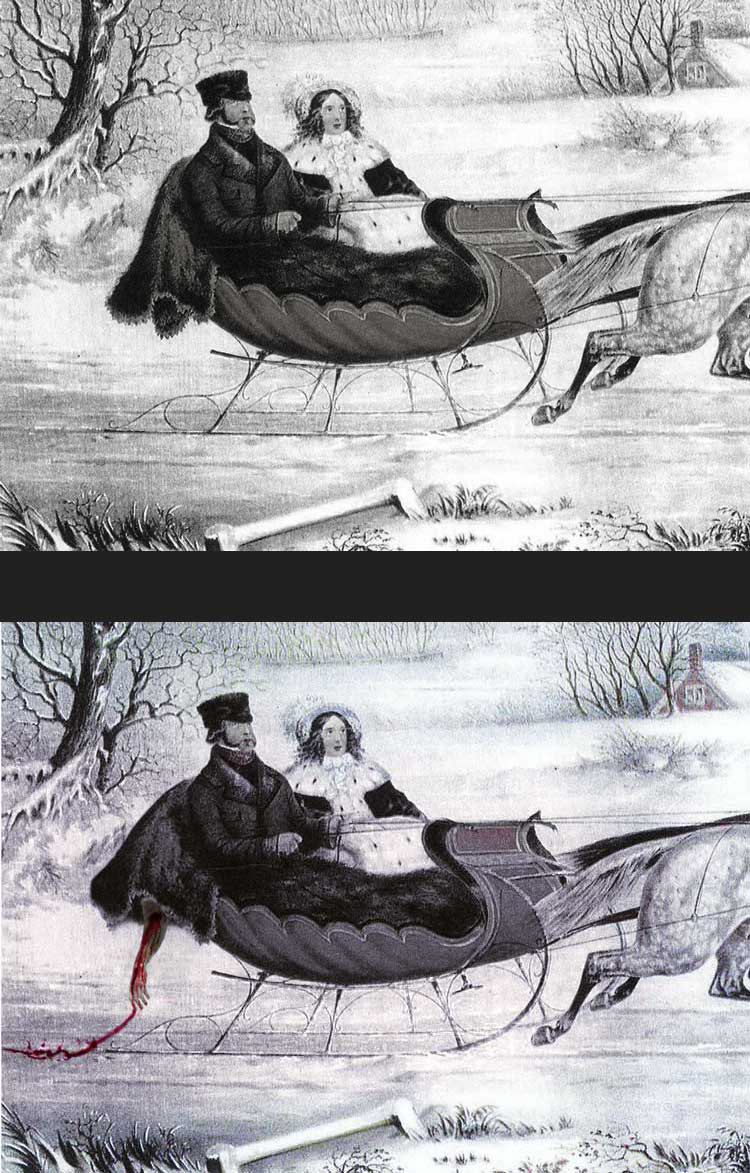 That time I made someone cry at work. PSA on domestic violence. Added tears and made other adjustments to the eyes and mouth in Photoshop.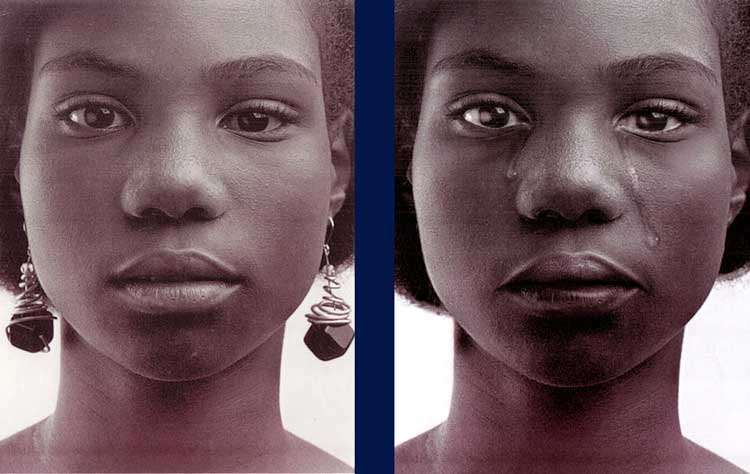 My personal photographic style is naturalistic. Retouched and color-corrected this in Photoshop, staying as true to the original photograph as possible.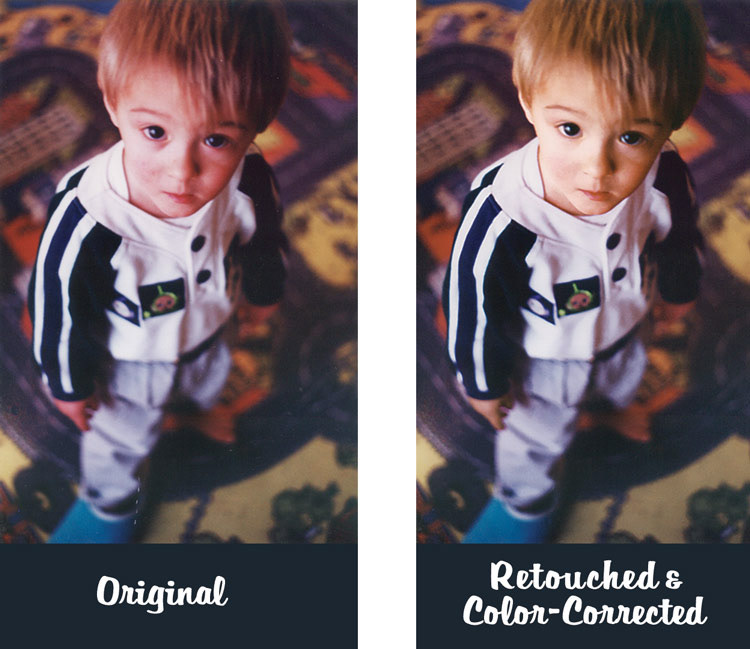 Photoshop compositing in Photoshop. (Concept, layout and copywriting also.) Modeling fees paid in Fancy Feast.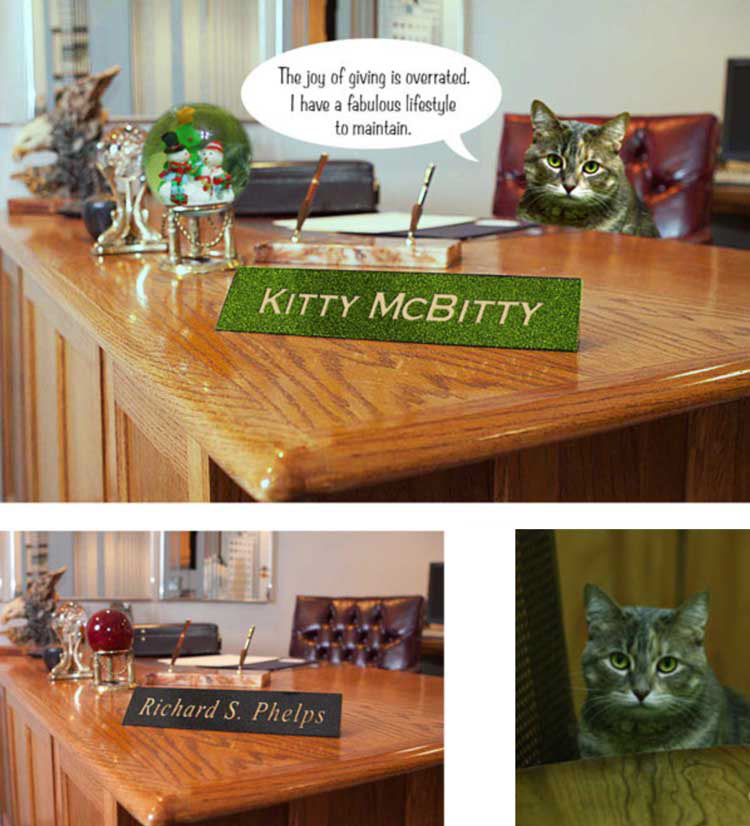 Jenny from the Other Block. Compositing, retouching, colorizing in Photoshop.